A lot of work goes into selling a luxury home. From making sure everything is in tip-top condition to speaking to potential buyers, there are many factors to take into consideration. Rather than hoping things fall into place, you can begin taking action now to make sure things go impeccably, with a few steps which will make the process go more smoothly.
Lower the price
The goal for selling a home is often to earn the highest price possible. Many sellers take this to heart and ask more for their home than the actual marketplace value.
HGTV
thinks this might be a mistake, however, and that it can be in your favor to aim low.
This works because you'll attract multiple buyers. Those who are genuinely interested in your home may begin to bid and
increase the price
. It's not a guaranteed strategy, but it works more often than not.
Take full advantage of the lighting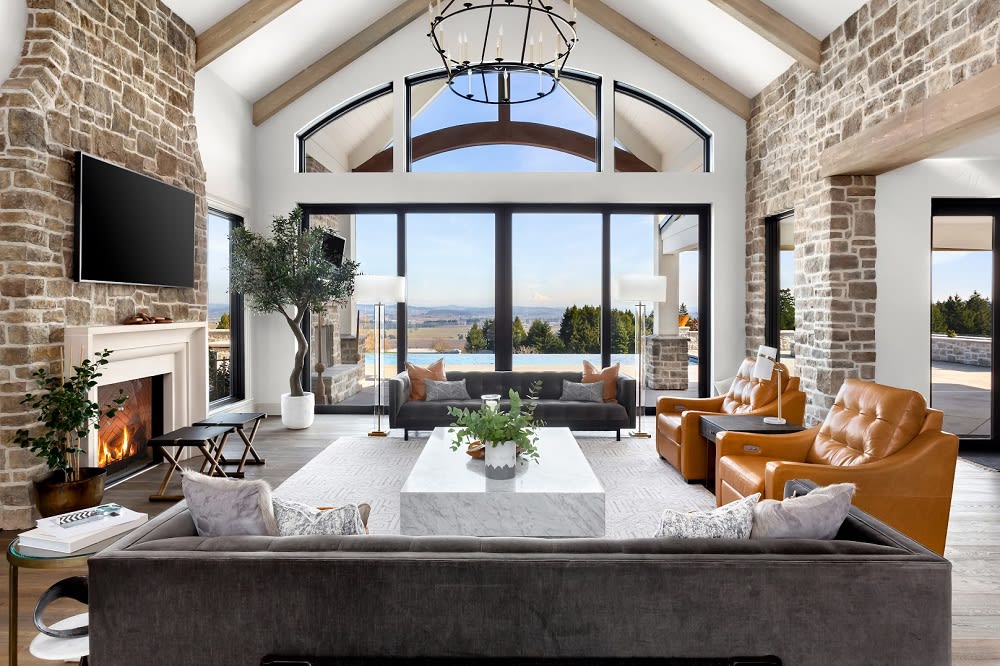 There's a reason why people are attracted to the bright lights of the city, and photographers on major fashion shoots preach about the importance of it. We're attracted to lights, and desire to be where it is.

Simple things can help you increase the lighting in your home. Take down the heavy drapes that have been keeping the sunlight from dipping its rays in, and hang up curtains that look bright and inviting. Make sure the bushes aren't blocking out the light, and trim back any tree limbs that are too close to the home.

Also, don't overlook the power of solar lights to bring some light to the outdoors at night. This is great for making pathways visible, as well as bringing a bit of charm to your home.

Place lamps in dark corners, and make sure they are turned on while buyers are visiting. Turn on lights in closets, and make sure there are no unlit areas.

Finally, clean the windows and glass doors. This will allow more light in, and also make a great impression when buyers are checking out your house.
Distance yourself
Whether you've lived there for many years now or only a few moments, you've probably taken steps to make it uniquely yours. From pictures of you and your loved ones to stunning artwork, your touch is in every room.
The problem is that buyers don't want to see your things in the house. They want to imagine this as their home, after all.
Taking down the photos will help, as well as any pictures your kids drew when they were little.
U.S. News
recommends you put away anything that has to do with sports, politics, or religion. Also, your kids' toys need to be put away.
Keeping your designer furniture will help add appeal, as this will help them envision what the home will look like when it's theirs.
The kitchen matters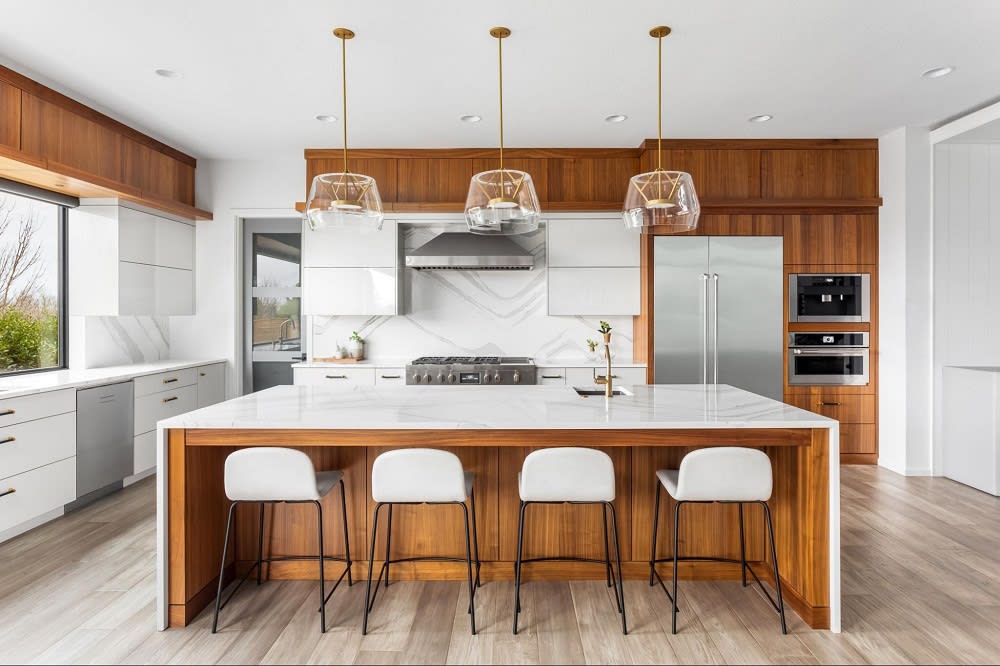 Home buyers are vitally interested in the kitchen, according to
Fortune Builders
. It's one of the most important factors in a home and is where you should focus your attention when fixing things up.

While new appliances are always appealing, buying a new stove isn't necessary if the one you have is in good condition. With that being said, buyers often like the idea that they don't have to buy these items themselves.

Colorful paint jobs may appeal to you, but again, you need to remember that the focus is on what the buyer wants. They need to be able to look over the kitchen and think of what it will look like when they bring their pots, pans, decorations, and utensils in.

What you do need to focus on is making sure that the hardware is in working order. Fix the drawer that tends to get stuck, make sure the ceiling fan doesn't wobble and clean the cabinet spaces.
Pets aren't for everyone
Many people love pets and enjoy time getting to meet your dog or cat. There are others who don't feel quite this way, however.

Some people simply don't want to be around pets. Others long to, but can't due to allergies.

Whatever the reason, when it's time to show off your home, it's recommended that you take your pets elsewhere for a while. This could be to your local dog park, for a walk, or take your pet to spend time with some friends.

You also need to make sure there are no obvious signs of a pet in the home. Clean up the tufts of fur and feathers, remove the litter box, and put away the toys. You can bring all this back out once the house showing is over.
Curb appeal goes a long way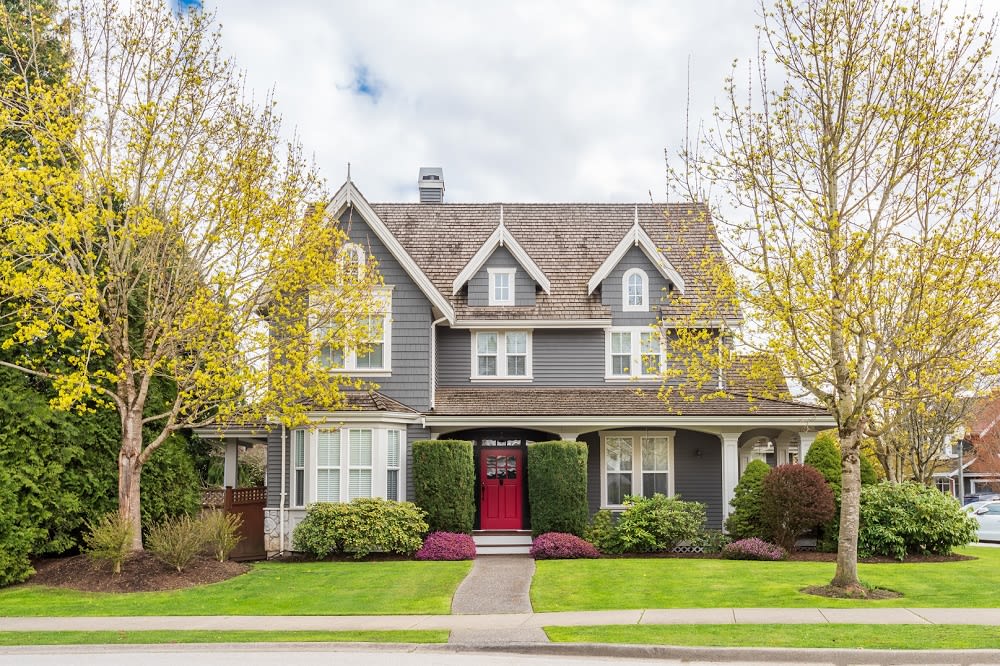 When a potential buyer pulls up to view your home, the first thing they see is going to go a long way towards determining if they choose to buy. A house with a less than stellar yard may encourage a buyer to drive away rather than come in to speak to you.
Plant a few colorful flowers to bring some appeal to the yard. Trim up your bushes and trees, and make sure the grass is freshly mown. This is especially true if you're
selling land
.
Once again, don't forget to depersonalize the yard. There shouldn't be any extra cars sitting in the driveway. Also, put away decorations that may not appeal to everyone. You can always pack them up as you prepare to move to your new home.
Don't overdo it
When you're trying to sell a home, it's easy to overthink things. The luxurious carpet is great, but wouldn't wooden floors be more appealing? And what about adding in new windows even though you just replaced them two years ago?

You want to get your house ready, but overdoing things isn't doing you any favors. Complete remodels may leave some buyers wondering why you had to do so.

Some of the factors that buyers are interested in are things like pipes and wiring. Leaks and faulty wiring are warning signs which will turn buyers away.

Also, focus on fresh paint jobs and avoid flashy colors. You don't want the walls to look dull, but you also don't want colors that go with very little.

Another factor that is often overlooked is holes in the walls from photos and decorations. It looks unsightly, and either needs to be repaired or covered up before potential buyers come to visit your home.
Storage is a must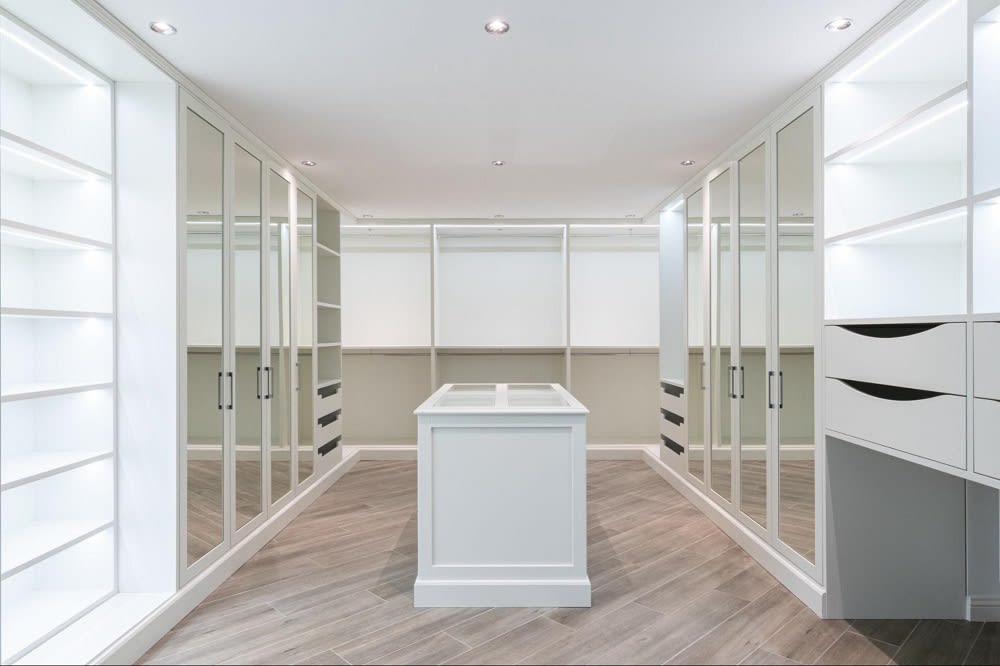 When buyers come in to view your home, it's important to make sure they actually get to see it. This is especially important when it comes to closets, cabinets, and other storage areas.

If your spaces are cluttered, this gives the impression that your home doesn't have much space to offer, which is the opposite of what you want to show.

You don't have to totally clean out your closets and cabinets, but you do need to remove at least some things to make sure it looks organized.
Clean, clean, clean
Moving can be a messy process, and if you're in the middle of packing your beloved items up in order to take them to your new home, then your current residence is probably not the picture of a luxurious home that buyers want to fall in love with. Put away any boxes, bags, or other items which show you're in the process of moving.

Also, make sure you clean the walls, remove any spider webs from corners, and hit the baseboards and doors. Potential buyers may also look inside cabinets as well, so it's crucial to make sure everything looks crisp and clean.

This especially goes for appliances such as refrigerators and ovens. If you aren't thrilled with the idea of cleaning up, a professional cleaning company can give your home a deep clean, which will highly impress buyers.
Open up the space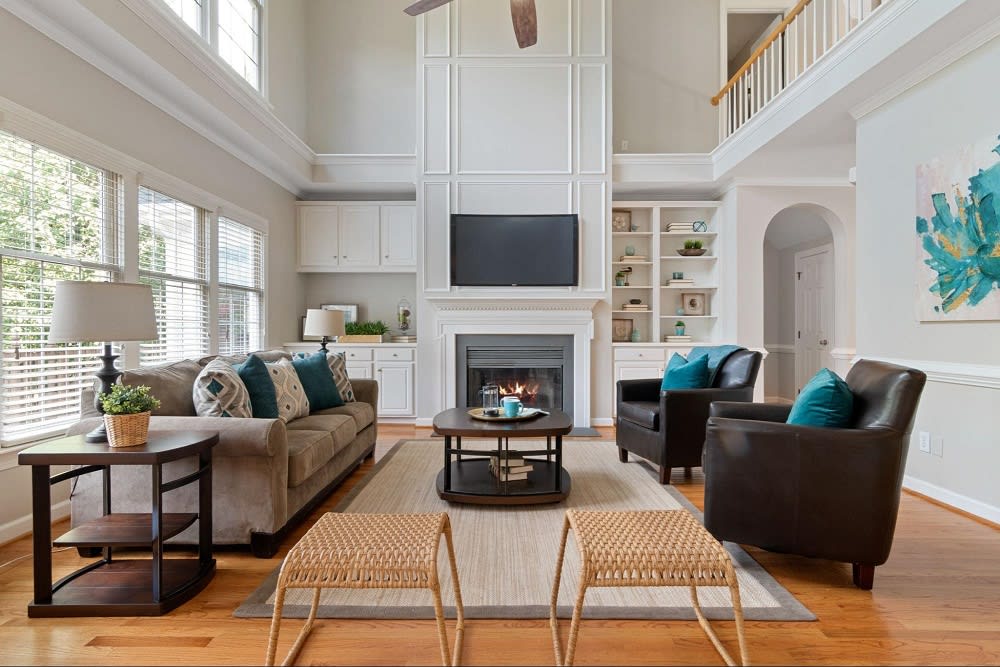 Furniture goes a long way towards helping a potential owner see what the house could look like. Too much furniture can make the house look cluttered, however.

Removing large articles of furniture can help open up the space and make it look bigger. It also makes cleaning easier, as you don't have to move heavy furniture around.

This applies to bookshelves, rugs, dressers, and other items. If it's taking up too much space in a room, then consider renting a storage space where you can keep these items while you prepare to sell the house.
3D tours
Much of how we shop now, especially for luxury homes, is done online. It's often the first step, as we become increasingly invested in technology. If you want your home to stand out, then a 3D tour can do this. It will give potential buyers a chance to see your home before they actually come in person, as well as showing you're serious about selling.
Hire an experienced real estate agent
While it's certainly possible to sell your home on your own, you've probably still got other factors going on in your life such as work and family. Experienced agents like
Joy and Brian McWilliams
can make things go smoothly by explaining the process of selling a home to you.
Contact them today
to get started!