Welcome to Douglas County
Douglas County is conveniently situated between Denver and Colorado Springs, Colorado's two largest cities. The five incorporated municipalities located within the boundaries of Douglas County are
Castle Pines
,
Castle Rock
,
Larkspur
,
Lone Tree
, and
Parker
. Douglas County also contains a portion of Aurora, Colorado's third-largest city.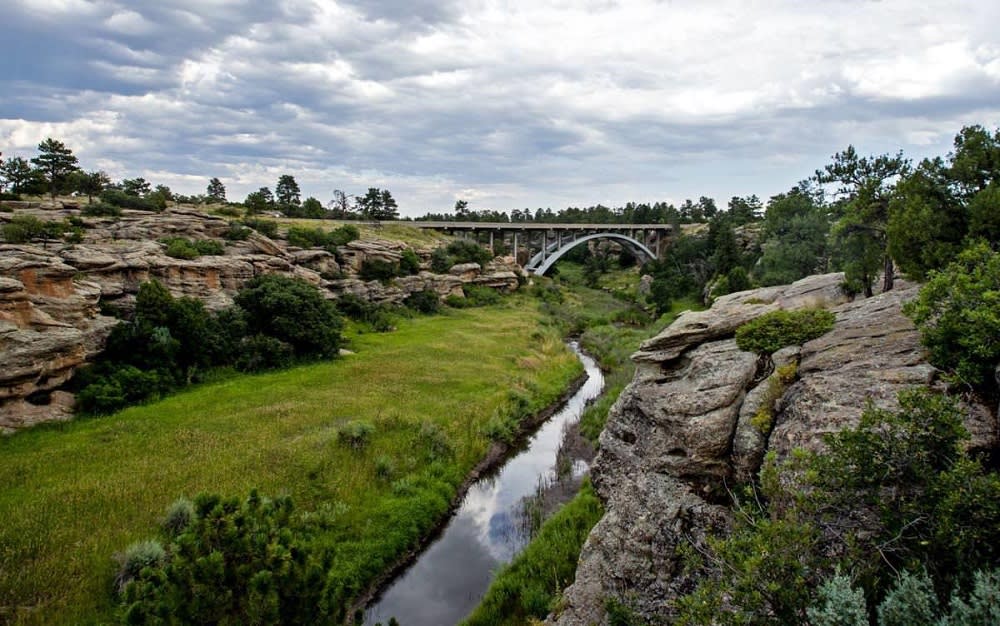 Photo Courtesy of OutThere Colorado, Canyonwood Castle State Park
Douglas County prides itself in caring about nature and the environment — the county realizes its land is among the most significant parts of its culture and heritage. As a result, more than 46.6% of all the land in Douglas County is public or protected land. This commitment to preserving its natural resources, in turn, protects and elevates residents' quality of life. In 2021, Douglas County was ranked the
second healthiest county in the country
, according to the
2021 Healthiest Communities Rankings
by U.S. News and World Report.
With its perfect mix of quality life, business environment, and abundant amenities for all interests, life is good in Douglas County. It's evident in the population of 357,978, according to the 2020 census, and the high living desirability of the area. People want to be a part of Douglas County, one way or another. So if you wish to invest in land or buy land to build the home of your dreams, there are several essential facts you need to know about land for sale in Douglas County.
Land features
One of the best features of the landscape in Douglas County is its biodiversity. You'll find everything from lush wooded areas filled with lovely, tall pine trees to dryer grassland plains and sublime red sandstone formations. The landscape consists of broken terrain with mesas, foothills, small streams, and beautiful mountains. Douglas County is a natural oasis, and it's always a sight to behold, which explains why it's also known for its stunning, panoramic views. The high quality of land in Douglas County is undoubtedly an essential aspect of the high quality of life in the area.
Available listings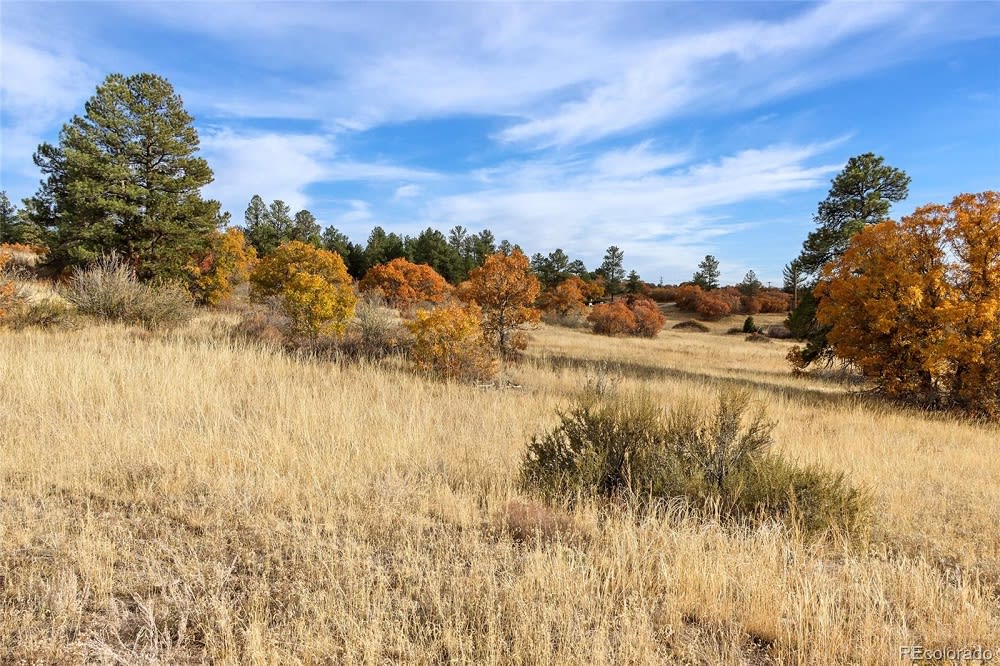 2190 N State Hwy 83
$4,400,000
Franktown, CO 80116
Privately held since 1962,
this 64-acre parcel
is now a place of unique development opportunity, with a lot of flexibility for site planning. With diverse terrain that includes lush woods and grasslands, the land also has fantastic views of the surrounding hills, woods, and mountains in the distance. There are two main access points to the property, one just off Highway 83 (Parker Road) and the other off the frontage road of Highway 86. The land is 25 minutes to the
Ridgegate Light Rail Station
, ten minutes to grocery, close to schools, approximately 30 minutes to the
Denver Tech Center
, and within an hour to
Denver International Airport
and the
Colorado Springs Airport
. Additionally, water rights will transfer with the property.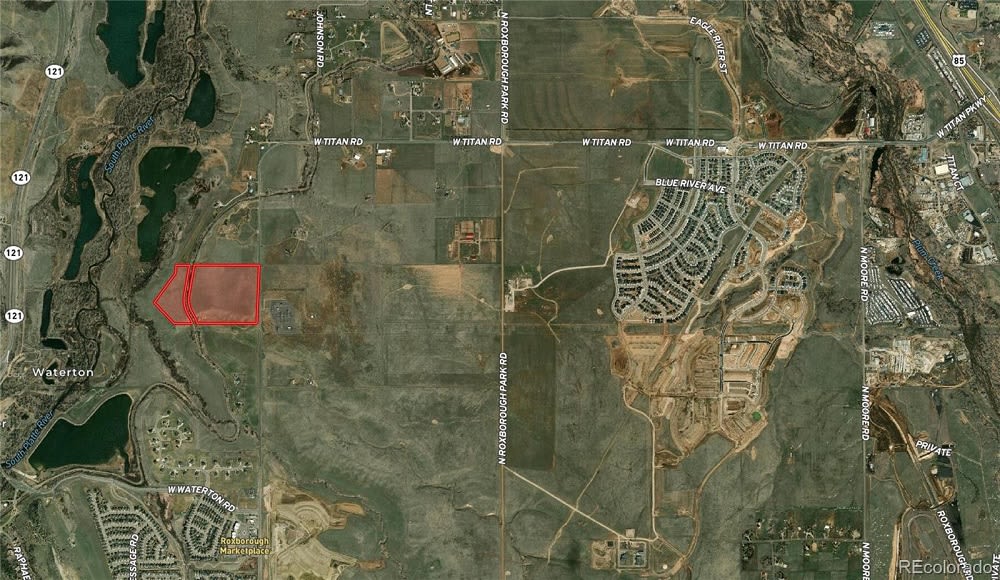 N Rampart Range Road
$6,250,000
Littleton, CO, 80125
This 55-acre lot
could be the site where you start building your dream home, as the land is exclusively for residential development. Its location provides privacy but is close to several schools, the beautiful
Daniels Park
,
Chatfield State Park, Chatfield Reservoir
, and surrounding small cities. The land is blessed with stunning views of the surrounding landscape and mountains. The property is around a 40-minute drive to Downtown Denver.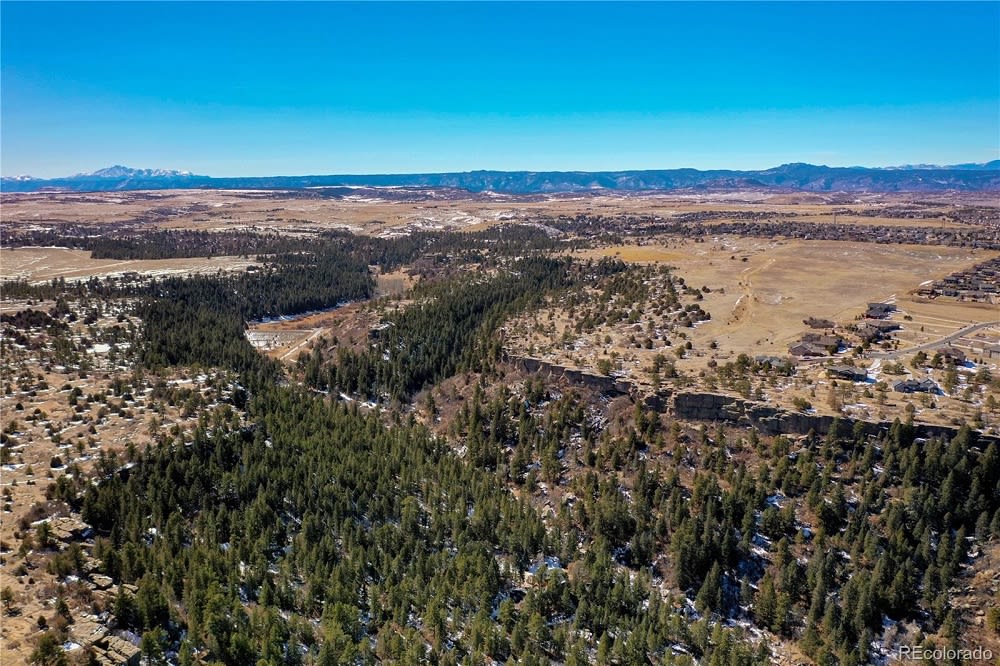 6581 Lost Canyon Ranch Road
$19,200,000
Castle Rock, CO 80104
Lost Canyon Ranch
is a magnificent 682-acre property featuring diverse scenery, including a canyon, cliff outcroppings, hundreds of acres of forest, and an equal amount of flat, open land perfect for development. The ranch includes two homes, indoor horse stables, and marvelous views of Pikes Peak and the surrounding landscape. The property is a short ten-minute drive from Downtown Castle Rock, 40 minutes from Downtown Denver, and less than a mile from historic
Castlewood Canyon
.
How to buy land in Douglas County
Contrary to buying an existing home, buying vacant land is not only different but more difficult and time-consuming. It's essential to know how to navigate the process of such a necessary purchase.

Know what you want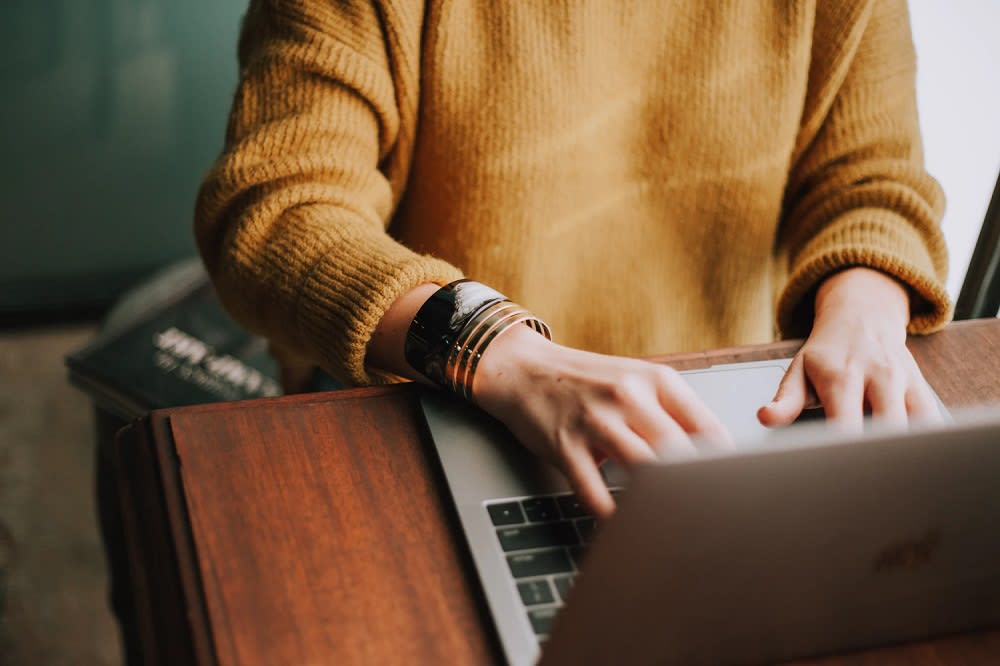 Before embarking on the land search, you need to know what you're looking for. Start with determining the purpose of your purchase. What is the long-term plan for the property? Are you looking to buy land as an investment? Are you planning to hold on to the property for a few years, wait for the land value to increase, and then sell it? Or are you planning to improve the property to help increase the market value? Are you planning to build your dream home? If so, do you have the finances for this? Is your short-term or long-term plan for the property worth it?
Determine and know the features you want the property to have. This will help narrow down your land search and make it more efficient. Consider everything from location, proximity to other points of interest (roads, schools, stores, transit, parks, etc.), views, surroundings, and neighboring properties.
Consider the following
Utilities
When buying an existing property, you must consider the utilities: running water, sewage, natural gas, and electricity. When buying vacant land, it's crucial to think about each of these moving parts when picking a plot of land for a home. Depending on the land's development, installing these essential utilities often results in additional expenses.

Road access
Contrary to popular belief, road access is not always a given — especially in rural areas. Not every piece of land is connected or close to a public road. While direct road access might not be a pressing matter if you'll use the land for hunting, it's essential if you're planning to build on the land.

Zoning restrictions
Zoning restrictions are laws that regulate and determine how land can and cannot be used in certain areas. They also restrict specific details of construction, both commercial and residential. For instance, the laws will probably prevent you from building your dream home as tall as the Empire State Building.

Building codes
If you're planning on building on the land, the construction must adhere to specific building standards and practices. This covers a variety of important factors such as structural stability, durability, protection from fire, and more.

Finances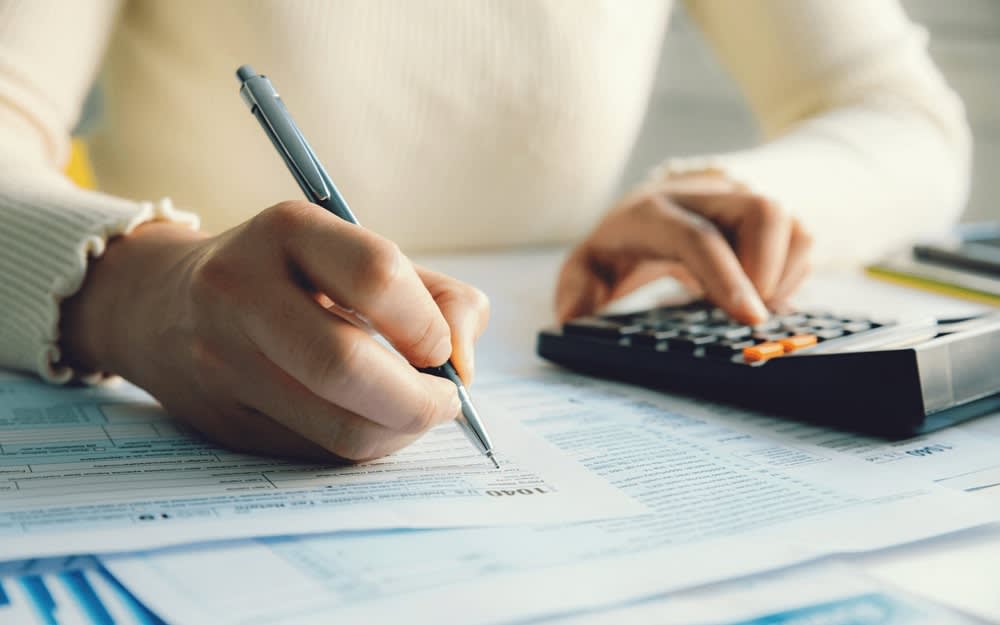 For land purchases, finances need to be contemplated beforehand or ready in advance because lenders tend to see undeveloped land as a riskier investment. Many banks won't grant loans to buy land because of this. Some banks might give a construction loan if plans were established to build on the land you're purchasing, but for the most part, paying cash is highly convenient. It will make your offer competitive and save you money in the long term.

Property inspection
Just like property inspections are essential in purchasing an existing home, a land inspection is equally, if not more important, and has a similar purpose: to inspect the state and quality of the land. The inspection consists of a series of environmental tests to determine whether or not the land is prone to natural hazards and whether the soil is suitable for building a home and supporting a septic system.
Are you interested in Douglas County land for sale?
Hiring qualified real estate agents with land-buying experiences, like
Brian
and
Joy McWilliams
, is essential in this process. An expert Douglas County agent will guide and support you every step, from narrowing down your property search, finding off-market properties, giving advice, gathering the necessary paperwork, sharing their valued knowledge, negotiating on your behalf, and closing the deal. They will undoubtedly help alleviate your stress in the complicated land-buying process and help you prepare everything you need for the purchase.
If you're looking to purchase land or a home in Douglas County and the surrounding South Denver Metro area, contact luxury real estate agents
Brian
and
Joy McWilliams
. With millions of dollars in sales and a wealth of experience in many markets,
Brian
and Joy are the top choice to care for all your land-buying needs in Douglas County. With unparalleled expertise, knowledge, superior negotiating skills, and a positive attitude,
Brian
and Joy will delight in helping you find exactly what you're looking for — contact them today to get started!